Valentines Gift for Coffee Lovers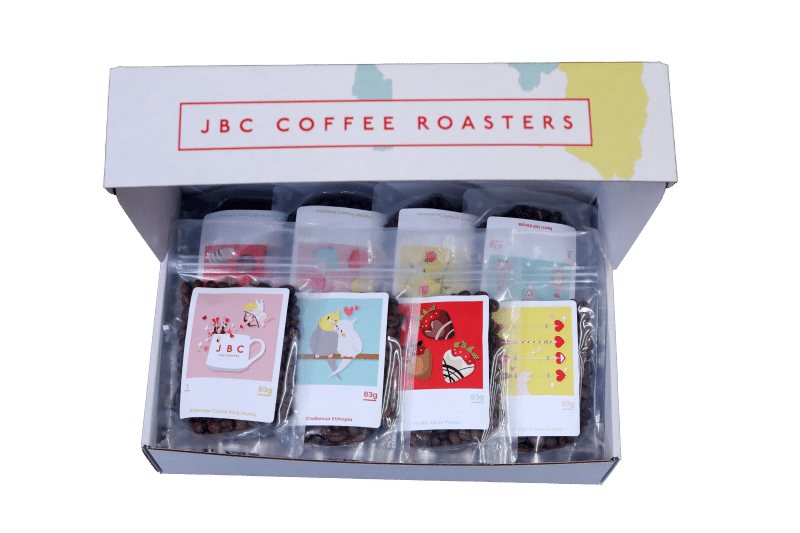 Get the best Valentines gift for coffee lovers.
Introducing our Valentines Box Set including 8 of our favorite coffees here at JBC. Think of each coffee included as its own special Valentine. It's a great way to introduce yourself, your Valentine, your friends, or your family to all JBC has to offer. (Each sample is 83 grams/2.9 ounces-perfect for multiple pour overs or a pot of coffee). Note: this box set has a special roast and ship date of Feb 7 and is sold whole bean only. All other coffees/merch ordered in conjunction will ship immediately.