New Kenya Coffees!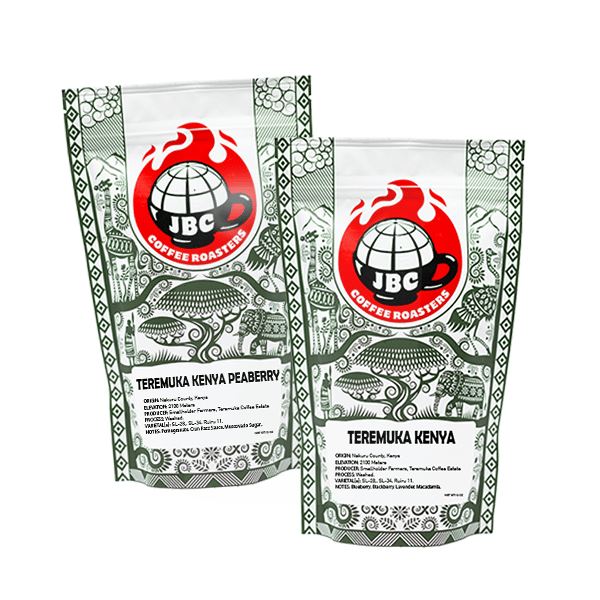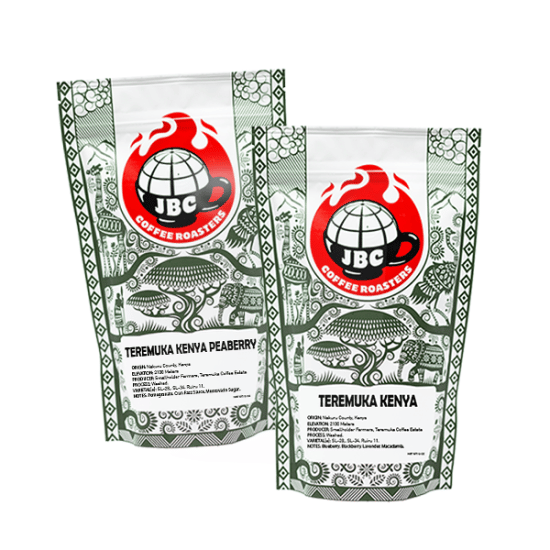 It's jammy. It's juicy. It's delicious. Introducing a our new Teremuka Kenya Peaberry. This particular lot is a wonderful example of what makes a peaberry coffee so special with notes of pomegranate, cran razz sauce and muscovado sugar. If you love Kenya coffees, this one is for you.
What is a peaberry? A peaberry is when only one small round bean forms in the coffee cherry rather than the usual two. Peaberries are often separated out from regular beans to sell as a distinct grade of coffee because of their elevated and unique cup profile.
What could be better than a delicious Kenya coffee? Why two of course! Introducing the sister lot to our Teremuka Kenya Peaberry. Our new Teremuka Kenya is equally good but distinctively different with a huge body, sweetart acidity, and tasting notes of blueberry, blackberry, macadamia and lavender. It's quintessentially Kenya with it's thick body and dark berry notes, yet equally unique with it's pop of blueberry and lavender.
About Teremuka. This coffee hails from smallholder farmers contributing to the Teremuka Coffee Estate in Nakuru County, Kenya. Coffee was first introduced to the Teremuka Estate in the colonial era until in 1978 when the farmers took ownership of the estate and established a democratically-run cooperative with over 1,000 members. The cooperative expanded the estates total farming area to 111 hectares and they produce 800 metric tons of coffee cherry each year. Coffee cherries are harvested in the early morning and pulped with clean water from the nearby Olabaniata River the same day. The coffee is then fermented overnight before washing and strategic grading. It is then dried on raised beds.