We Are Hiring! Brand Ambassador & Graphic Designer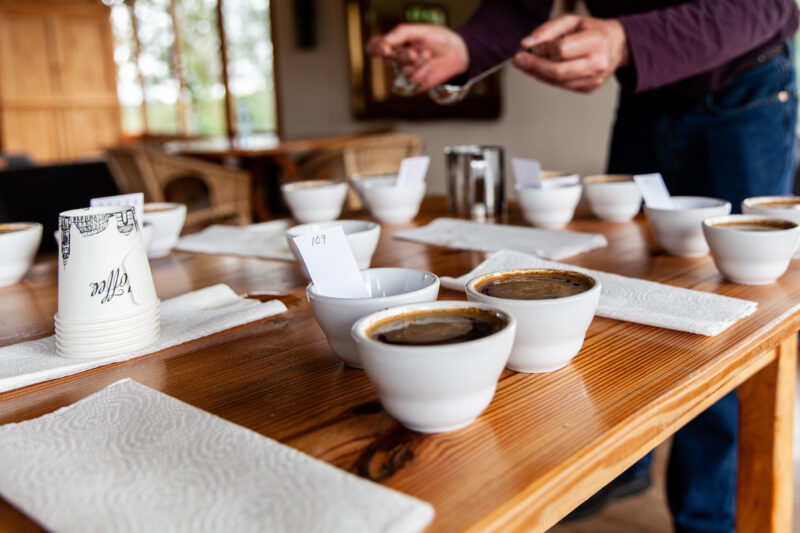 We Are Hiring!

1-11-22
JBC Brand Ambassador & Graphic Designer
Are you crazy about great coffee? Are you creative, highly motivated and engaging with graphic design experience? Do you love people and do people love you? Let's talk. JBC Coffee Roasters is looking for a hard-working, multifaceted lover of coffee to come join our team and share our passion of all things coffee. Applicant knows coffee (coffee and/or barista experience), must love coffee, and must be willing and able to work a number of duties related to the promotion, production, experimentation, and preparation of coffee/espresso. Duties include (but are not limited to) event planning and execution (including public cuppings and grassroots educational opportunities), graphic design work, customer service and office support, coffee sampling, grassroots marketing/sales work, social media campaigns and content, coffee/product photography and just generally sharing the love of great coffee with the masses. Opportunities abound in this multi-faceted position.
Qualifications and Experience
Specialty Coffee industry experience a plus. Experience with coffee can vary from barista to leadership roles depending on knowledge base and propensity to understand and learn the industry and JBC's role in the industry. (Will train the right individual).
Proficiency with programs such as InDesign, Photoshop, and Illustrator.
The organizational skills to plan and implement multiple different events/promotions/trainings etc.
Graphic design and/or marketing experience.
Practices superior time management and is a self-starter. Can spearhead projects and get things done.
Possess functional knowledge of all social media platforms and computer savviness. Displays ability to effectively communicate information and ideas in written and video format.
Excellent verbal & written communication skills with the ability to work individually or in a team environment.
Demonstrates winning social customer service techniques including patience, empathy, advocacy, conflict resolution, general likability, and engagement skills.
Maintains excellent communication and written skills.
Position is fulltime Monday-Friday (typically). There will, however, be a few Saturday/weekend events and schedule must be flexible to accommodate this. (Sat hours are accumulated for days off during the week.) Light travel.
Salary: DOE
Please email laura@jbccoffeeroasters.com with a cover letter detailing why you are interested in this job, your relevant work/life experience, and your connection with coffee/the coffee industry. Please also include a resume and references.