We're Hiring! Specialty Coffee Jobs-Madison WI Oct 13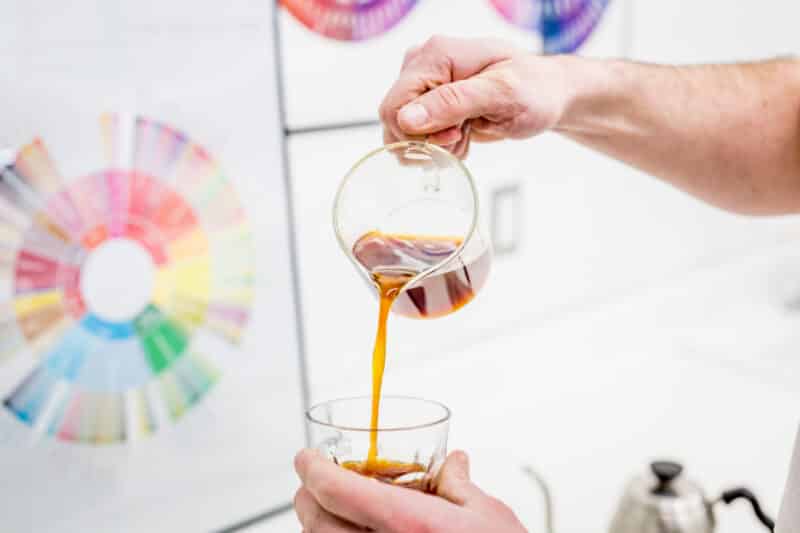 We're hiring!

Production Manager & Coffee Educator
The production manager works with our production and sensory teams to deliver amazing coffees to our customers. This detail-orientated, hard-working and positive team member is an anchor for our company, ensuring the great coffees we source see their full potential all along the supply chain from roast to delivery. This is a great opportunity for the right applicant to expand their industry knowledge and learn the operations of a coffee roastery known nationwide for quality. Your job responsibilities will include (but are not limited to): coffee roasting as back up to our head coffee roaster; overseeing coffee production-including labeling, packaging, and packing; overseeing internet order fulfillment; general warehouse cleaning/maintenance; coffee education; planning and executing coffee cuppings/brew classes; planning and executing wholesale customer training; customer service; and office support.
Key Responsibilities:
Accurately and efficiently learn to blend, grind, pack, label, and heat-seal coffee bags. Oversee production.
Accurately oversee the processing of a large volume of internet product orders with accuracy.
Work with our roaster to write and perform roast schedule and profile coffees. Roast coffee as needed to support our head roaster. Work with our sensory team to cup new and existing coffees.
Complete general warehouse cleaning duties.
Provide customer service support.
Plan and execute public cuppings, brew classes, and wholesale education.
Skills & Qualifications:
Specialty Coffee experience preferred. Barista experience a must. You are familiar with the specialty coffee industry and passionate about learning more. (Will train the right individual.)
You are self-motivated, detail-orientated, hard-working with an exceptional work ethic.
Team player. Must have ability to identify tasks to complete and willingness to contribute what is needed for the team. Must be positive and energetic.
Passionate about all things coffee. You are familiar with manual brewing, espresso extraction and tasting coffee and passionate about learning more.
Demonstrates winning social customer service techniques including patience, empathy, advocacy, conflict resolution, general likability, and engagement skills.
Computer-proficient and can accurately navigate various software platforms.
Able to lift 80lbs-100lbs.
Must have a valid driver's license and be comfortable driving a cargo van.
Position is full time Monday-Friday (typically). There will, however, be occasional Saturday/weekend events and your schedule must be flexible to accommodate for this. (Sat hours are accumulated for days off during the week on non-production days.) Light travel.
Compensation: DOE
Benefits include: healthcare stipend, educational opportunities, free coffee, paid time off, and more.
Email laura@jbccoffeeroasters.com. Let us know why you are interested in the job of production team member and coffee educator (please indicate which job you are applying for) and pass along your resume/qualifications.
About JBC Coffee Roasters:
Unparalleled quality, a human story, and sustainability – that's our coffee philosophy.
Unparalleled quality. We won't buy a coffee unless we know that it will inspire you.
A human story. Often times a producer's story gets lost in the coffee supply chain. It's our focus to provide a seed to cup experience, honoring everyone involved.
Sustainability. We purchase sustainable coffees directly from producers and through brokers who share our goal of making coffee a sustainable commodity. Financially and environmentally, the coffees we purchase seek balance.