New! Haraaz Red Yemen Natural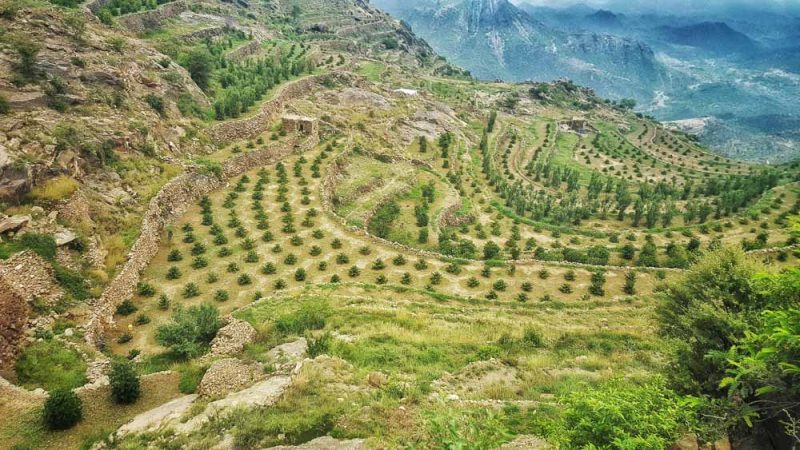 We're very excited to introduce JBC Coffee Roaster's first-ever Yemen coffee! This natural process coffee is deliciously unique and syrupy with tasting notes of red licorice, plum, clove, maraschino cherry, port wine, and vanilla. Definitely a must-try for a unique and satisfying coffee experience.
The arid and difficult growing climate in Yemen coupled with extreme political/humanitarian strife as of late have presented this struggling country with enormous challenges. Despite this, the specialty coffee market in Yemen has experienced significant growth recently. Yemen is one of the oldest coffee-producing countries in the world and coffee production is deeply rooted in tradition. This particular coffee comes from Al Ezzi Industries where owner Shabbir Ezzi's goal is to make high-quality coffee a viable, sustainable, and empowering pursuit for farmers in and around the coffee region of Haraaz. With the help of our friends at Café Imports, Ezzi improved processing and buying strategies in order to maximize quality, increase return to the farmers based on quality, and increase traceability. Where dried coffee cherries were traditionally sold at market, Ezzi purchases fresh, ripe red cherries (a new and somewhat radical notion in Yemen) so they can control the drying process (a crucial step in ensuring high quality coffee.) This particular lot is a Haraaz Red-meaning fresh coffee cherries were purchased directly from producers in the Haraaz region immediately after harvest and were then dried uniformly on raised beds and milled in Sana'a. For more information about this coffee and the history of coffee in Yemen, check out this video from our friends at Café Imports:
https://www.youtube.com/watch?v=GyQs-zMIu0Q
.