Introducing Blossom Blend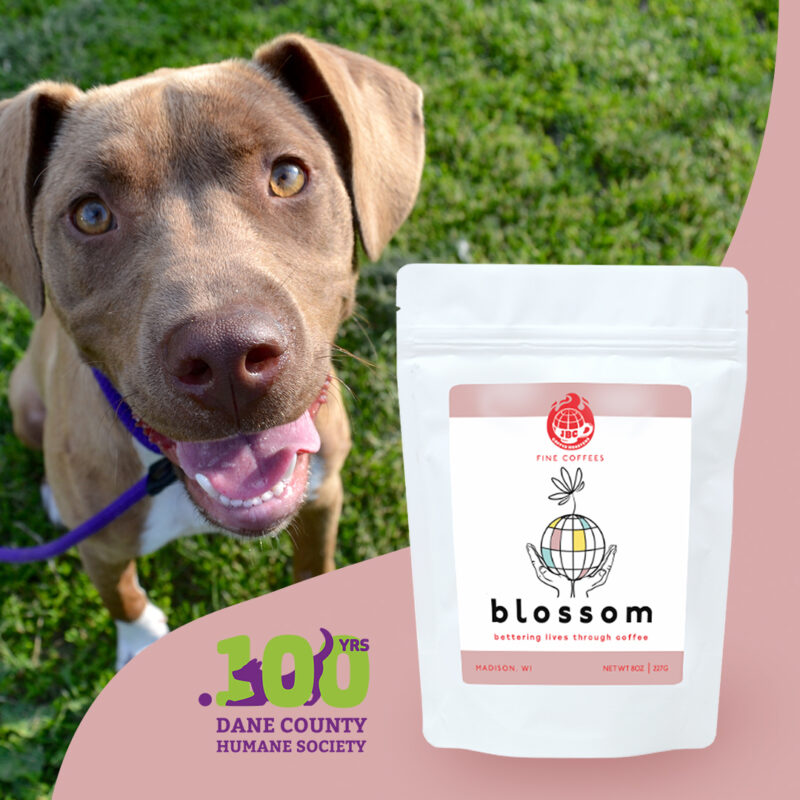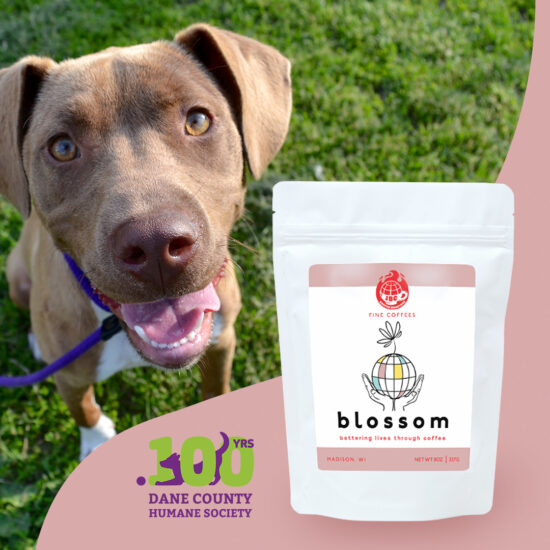 Drink award-winning coffee while raising money for a worthy cause? Yes please! We're super excited to introduce
Blossom Blend
: a JBC campaign to raise funds for notable causes and organizations. For the first two weeks of each quarter, JBC Coffee Roasters will partner with a different organization that we think is making the world a little bit of a better place.
We're very excited to announce that our first partner organization is the Dane County Humane Society
. From Jan 4-18, 50% of all proceeds from Blossom Blend sales at www.jbccoffeeroasters.com will go to directly to DCHS. What could be better than drinking great coffee for a great cause?
About Blossom Blend. This quarter's Blossom Blend is a blend of JBC Coffee Roaster's Homacho Waeno Ethiopia and El Triunfo Mexico. Sparkling and lush, Blossom Blend boasts tasting notes of lemon, cranberry, milk chocolate, and plum. It's seriously delicious.
About the Dane County Humane Society: DCHS is a private, nonprofit organization providing refuge, healing and new beginnings to around 9,000 animals every year. They are one of the nation's leading animal welfare organizations and as an open admission shelter, they accept all animals in need of assistance. At JBC, every single one of our employees are dog owners and two are proud parents to rescue dogs. We applaud the work that DCHS is doing to give a loving, fresh start to thousands of animals.