Brew Post: Birambo Village DR Congo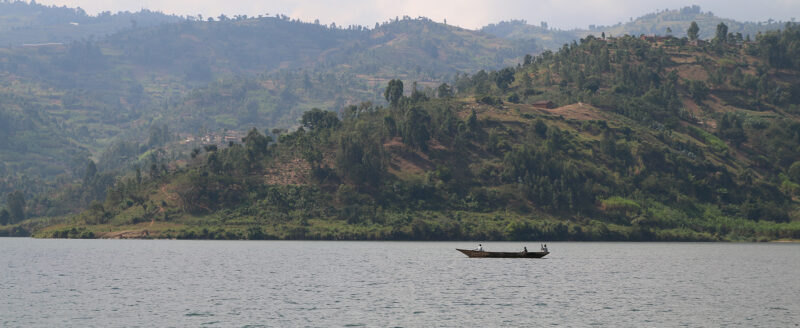 This coffee stood out to all of us as a purchase sample on the cupping table. It was an incredibly complex coffee that had multiple layers to taste. We all had ideas of what we were tasting and many of them aligned with tropical fruits such as mango, starfruit, papaya, and even coconut. This coffee has quickly become a favorite among many of us in the shop because of its complexity and layered flavors. After discussing our preferred brewing method as well as what flavors we liked many of us tasted pomegranate, gummy worms, and as the cup cooled, we perceived sparkling lime like a Moscow mule.
We also put the Congo through testing trying it with many different brew methods, we ended up deciding that the AeroPress really did a wonderful job accentuating its profound tropical fruit as well as it's velvety body. Below you can find the AeroPress recipe we used that accompanied our favorite brew.
(Inverted) AeroPress Recipe –
Specs – 1:15 ratio, medium fine grind (7.5 on the EK43), Our own treated water, 208 degrees in the kettle.
Recipe – Rinse single paper filter in AeroPress cap with hot water. Weigh out 14 grams of coffee and grind medium fine. Pour your coffee into your inverted AeroPress and shake to flatten. Begin by pouring 50 grams of water into the AeroPress and stir for even saturation of the ground coffee. At 30 seconds pour the remaining 160 grams of water into your AeroPress to bring the total volume up to 210 grams, attach cap and wait until two minutes. At two minutes flip the AeroPress onto a decanter and begin a 30 second plunge. Stir and enjoy!
Cheers!
The JBC Crew
Individual perceived tastes based on the Aeropress Recipe:
Michael: Lime
Laura: Pomegranate
Adam: Sweet Cherry Tomato Compote
Brandt: Green Gummy Worm
Jeremy: Moscow Mule