New! Fall Sampler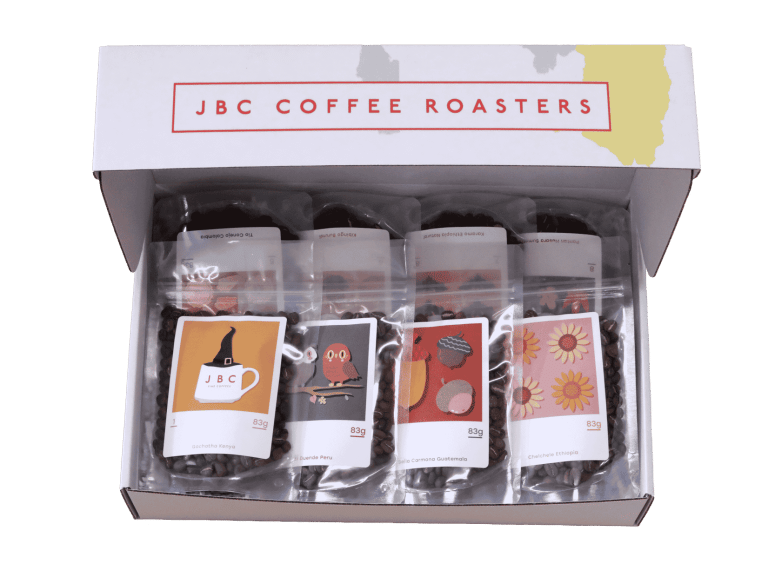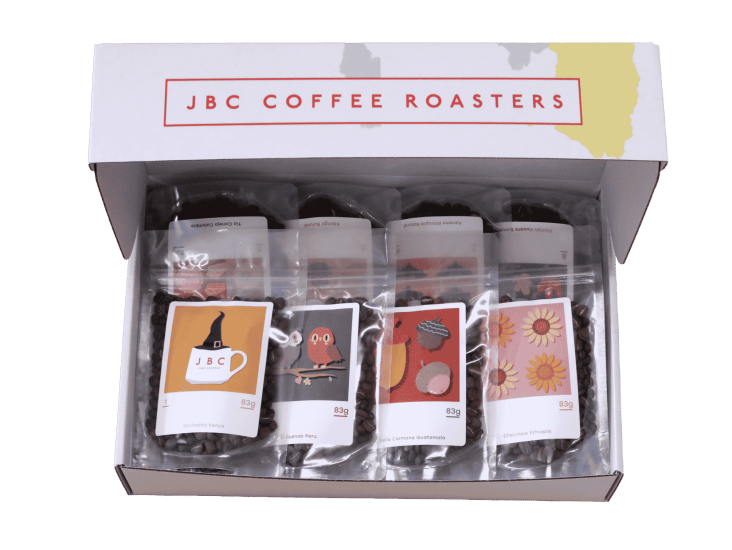 Ever curious to taste a variety of the different coffees JBC has to offer? Introducing our Fall Sampler featuring 8 of our current favorite coffees here at JBC. It's a great way to introduce yourself, your friends, or your family to all JBC has to offer while exploring different coffee flavor profiles from across the globe. (Each sample is 83 grams/2.9 ounces-perfect for multiple pour overs or a pot of coffee). Note: this box set has a special roast and ship date of Oct 20 and is sold whole bean only. All other coffees/merch ordered in conjunction will ship immediately. Order by Oct 17.
Try 8 coffees for only $55! 
Coffees featured in the sample set include our: Kibingo Burundi, Pantan Musara Sumatra, Gachatha Kenya, Karamo Ethiopia Natural, Chelchele Ethiopia, El Duende Peru, Bella Carmona Guatemala, and Tio Conejo Colombia.