2022 Highlights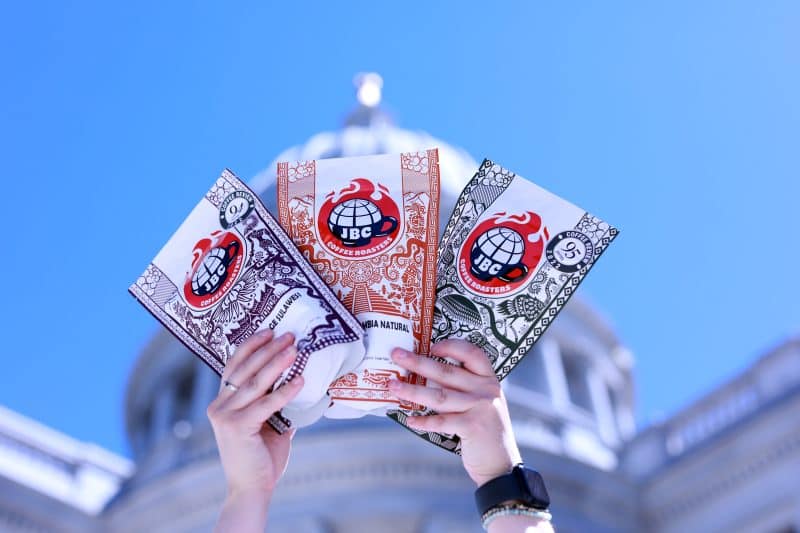 Happy New Year! We're thankful for another year providing unique and memorable coffees and thank you so much to all of our wonderful customers for continuing to support us and seeking out amazing coffees.
2022 Highlights
We were 2022 Good Food Award winners with our Las Margaritas Sudan Rume. The Good Food Awards is a top honor that recognizes socially responsible, delicious food produced across the nation.
We were thrilled to have not only one but two coffees named in the Top 30 Coffees of 2022 by the Coffee Review. Only 6 coffee roasting companies worldwide had 2 coffees named in the top 30 and our Kabiufa Papua New Guinea and Gachatha Kenya made the cut.
We're equally proud of our entire showing at Coffee Review this year. We had 26 coffees rated 94 or higher at the Coffee Review in 2022 and an additional 16 coffees rated 92 or higher. In 2022, only one out of four of the over 2,500 coffees that the Coffee Review tested scored 90 points or higher, and only 220 of them – 10% –rated 94 or higher.
We were thrilled to collaborate with Fellow for three Fellow Drops to ship unique and memorable coffees across the nation.
Named one of the 28 Best Coffee Roasters in America by Gear Patrol. What they had to say: "When a coffee brand has been around since the 20th century, you can assume it's doing something right. JBC is doing something right."
We launched Blossom– a campaign to benefit organizations who are working to make the world a better place. Each quarter, we partner with a different non-profit to benefit from the proceeds of Blossom Blend sales. In 2022, we raised a combined total of $2925.00 to benefit the Dane County Humane Society, the Madison Public Library Foundation, the Rape Crisis Center and DAIS (Domestic Abuse Intervention Services).
Our Sunflower Blend raised $1385.00 for the United Ukrainian American Relief Committee.
We added new team members Michael, Gressa and Matthew to our team. Our Director of Coffee Adam Walsh headed to Colombia to learn all about fermentation at the farm level & Alison and Adam headed to Boston for the SCA Expo.
Cheers to a New Year!