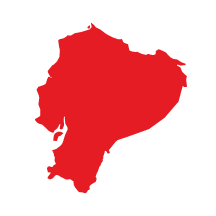 Ecuador
Lugmapata
Mixed Berry. Cherry. Green Grape. Lavender.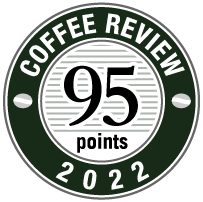 Body: Silky
Acidity: Bright & Sparkling
Producer: Roberto Vasconez
Varietal(s): Sidra
Growing Elevation: 1650 to 2000 Meters
Processing: Washed
Region: Pallatanga, Chimborazo, Ecuador
Finca Lugmapata is a family-run operation led by Roberto Vasconez that planted their first 20,000 trees in 2012 and expected to have 50,000 coffee trees planted by this year (2022). Situated between 1,650 and 2,000 meters above sea level, the farm grows various varietals including: Bourbon, Sidra, Typica Mejorado, Pache and Sarchimore. This particular lot is a Sidra varietal that is bursting with berry and floral notes.
In their first year of production (2016), Finca Lugmapata achieved 3rd place in the Taza Dorada and the following year (2017) they won first place. These achievements are no surprise given their meticulous operation. The process involves selecting only the ripest cherries, double washing in cherry to ensure consistency during fermentation, taking great care in washing and drying, as well as proper storage.
In addition, they are social stewards giving back to their community. In order to help improve the lives of those in and around Pallatanga, their nursery prepared new trees (primarily Bourbon Sidra), which are given to new growers in the area. The idea is to teach them how to produce high quality coffees, create sustainable businesses and boost their livelihoods. Finca Lugmapata will be purchasing the cherry from their neighbors to ensure consistent cup quality year after year.
MORE
LESS