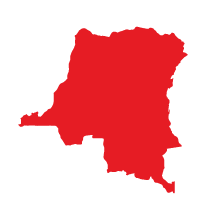 DR Congo
Birambo Village
Vanilla. Cherry. Graham Cracker.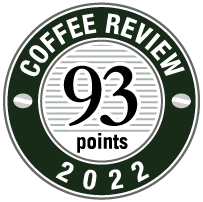 Body: Buttery
Acidity: Juicy
Producer: 90 Smallholder Members of SOPACDI
Varietal(s): Blue Mountain. Bourbon. Caturra. Catuai. Kabare2.
Growing Elevation: 2000 Meters
Processing: Washed. Dried on Raised Beds.
Certifications: Certified Organic by MOSA
Region: Birambo Village. South-Kivu Province. DR Congo
SOPACDI is an organization made up of 5,600 coffee farmers, roughly 20 percent of whom are women, located near Lake Kivu in the Democratic Republic of Congo. Members represent several different ethnic groups and  are all smallholder farmers (with fewer than 2 hectares of farmland on average) who deliver ripe coffee cherry to SOPACDI through the organization's 10 collection subgroups. Joachim Munganga, a farmer himself, founded SOPACDI in 2003 by restoring a washing station in the area, providing service and market access to growers living in these extremely remote highlands. Before SOPACDI, farmers had no means to transport coffee to the markets and instead were forced to simply barter their coffee locally for food, clothing, and necessities.
At this washing station, coffee is depulped the day it is delivered and fermented for 12 hours. It then spends 12 hours under water before being passed through the washing canal. After that, it is soaked for an additional 12 hours. The coffee is then dried on raised beds under a cover of shade for 14–20 days. This particular "microstation"serves 90 producers, including 21 women. The group represents about 30 total hectares of coffee farmland, which is about 1/3 hectare per producer on average.
MORE
LESS