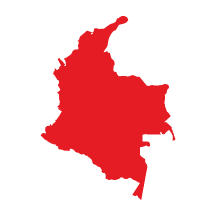 Colombia
Wilton Benitez Bundle
Producer: Wilton Benitez
Varietal(s): Geisha & Orange Bourbon
Growing Elevation: 1950 Meters
Processing: Sterilization with Ozonoated Water & Ultraviolet Light. Anaerobic Yeast Fermentation. Thermal Shock Treatment. Controlled Drying.
Region: Piendamó, Cauca, Colombia.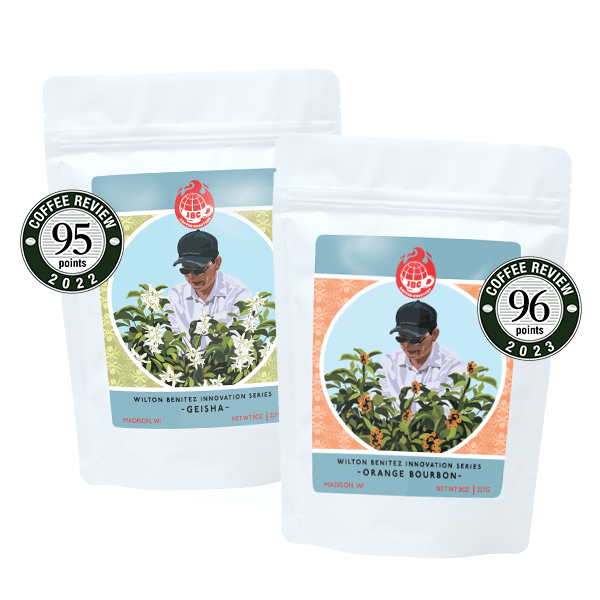 Here's your chance to get two of our most unique and memorable coffees of the year and save with our Wilton Benitez Bundle! These very special coffees come from grower Wilton Benitez, the same producer of one of our most talked about coffees-Macarena Colombia. The first coffee-a Geisha varietal from the Benitez's Macarena farm- greatly impressed our team of experienced cuppers. It's an exceptionally elegant and intensely floral coffee with an array of unique tasting notes including raspberry, jasmine, citra hops, coriander, bubblegum, lilac, rose, watermelon, and rosemary. The second coffee in our Wilton Benitez Innovation Series is an Orange Bourbon varietal, a natural mutation where the coffee cherries are orange when they ripen rather than the typical red color. It is super creamy with unique tasting notes including fruit stripe gum, orange dreamsicle, candied ginger, pineapple, cream soda, and green jolly rancher.
Wilton Benitez is at the forefront of innovation in coffee processing and is doing amazing things to create unique and masterful flavors. He is a chemical engineer turned high-end coffee grower and his science background, coupled with decades of experience in coffee growing/tasting, have led to some of the most unique and nuanced coffees we've experienced.
MORE
LESS